---
Could you benefit from greatly increased self-confidence and self-respect?

Would a deeply empowered winner's attitude drive you to a better future?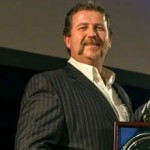 Building self-confidence, self-acceptance and self-empowerment in clients has consistently delivered strong improvements in emotional well-being. Our empower treatment generally takes several appointments to complete and aims to transform your attitude towards yourself. Like all our verbal treatments, we do not dig into your past but instead challenge and improve your attitude. This treatment is so effective that we've made it a standard part of any treatment plan and it is the foundation of all other verbal treatments.
This treatment is a combination of intuitive energy healing methods and verbal interaction that breaks destructive thought patterns and builds healthy self-acceptance.
---