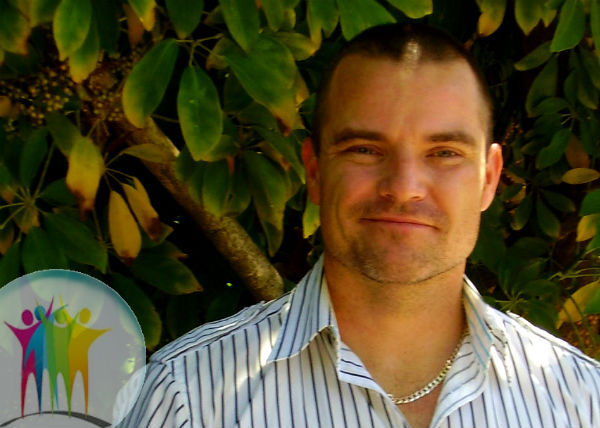 ---
Senior Mind Relaxation Practitioner
For:
1. Greatly improving feelings of anxiety, depression and destructive thought patterns in the moderate to severe range from short term to life long.
2. Assistance weaning off psycho-therapeutic medications.
3. Getting results where other treatments have failed.
(Details)
Experience and knowledge relating to this treatment: Alex has been practicing since 2010. He started practicing as a hobby and progressed to practicing as an occupation as his knowledge and skills improved. He has successfully delivered improvement in the well-being of many clients and built his reputation primarily on his results.
Alex built his knowledge and skill base in an unconventional manner. He deliberately avoided studying psychology at University so he could offer a truly alternative approach. Instead he built his knowledge through practical experience. Alex has a strong interest in the esoteric and has studied his entire adult life. He served as a Soldier, Army Officer, and a high security Prison Officer. He had an abusive relationship with a narcissist. Alex managed to overcome his own severe anxiety and depression without using medication nor any convention medical approaches (because the conventional medical approaches did not deliver the kind of result he wanted). From these experiences and by applying lateral thinking, Alex developed his unique alternative theories applied successfully by Mind Relaxation Australia.
Profile: Alex is both our most knowledgeable and experienced practitioner. He is the practitioner of choice for those determined to overcome serious concerns.
He was the primary developer of our treatment methods. Alex has a very direct, realistic and honest approach with clients and he is very results focused.
Alex is naturally talented in the use of "Chi" energy methods and has perfected the art of using combined verbal and chi techniques to break destructive thought patterns. He has an impressive 8 year record of helping people even with severe life long feelings of anxiety and depression. Alex has a large number of public reviews from his clients who represent only a small fraction of the results he has delivered to Australians.
Alex could only be described as an over achiever. He could program by the age of 12, held a pilots license by the age of 16 and won "best soldier" at the age of 21, just to name a few. He holds numerous (unrelated) qualifications including a Queens Commission. He is the recipient of the Australian Defence Medal (Australian Army), the Diligent and Ethical Service Medal (State Government), and Pride of Australia nominee 2015. Alex founded Mind Relaxation Australia and developed most of it's successful treatment system.
Background: Alex suffered severe anxiety and depression for a period of 2 years and was successfully cured by chi energy methods after conventional approaches failed. Alex was so impressed by his result that he dedicated himself to helping people using chi based treatment. He set the goal of developing the most effective treatment possible.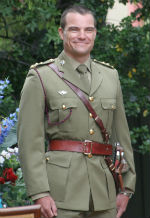 Army Officer, private pilot, biker, sailor and martial artist. Alex Foreman had proven his mental toughness time and again, but that didn't protect him from the black dog that gets so many of us. Alex experienced the living hell of anxiety and depression, triggered primarily by a toxic marriage and underlying issues. Waking each morning seeing black and horrified at facing another day, Alex was desperate to find a way out. For years he poured his time and money into learning about emotional problems and finding solutions. For Alex, the conventional medical approaches did not work and had nasty side effects. Skeptical but open minded, he turned to the alternative scene for help and ended up hearing many promises, parting with a lot of money but experiencing no lasting results.
The solution for Alex was very unexpected. Encouraged and assisted by his concerned Mum, Alex tried some unusual treatment from a very talented intuitive energy healer and felt an immediate difference. Then after about a year of sessions he came good. Alex was both surprised and impressed by his result. To him the methods used were bizarre. Unable to understand what and how it had happened, Alex became obsessed with learning about the use of chi energy and discovered that he was naturally talented at it. The first person he tried to help was a Correctional Officer suffering depression. The Officer was so impressed by his result that he wrote a review for Alex and encouraged him to start a business. This was the beginning of Mind Relaxation Australia in 2010. From there Alex decided to dedicate his life to helping people and aimed to become the best alternative practitioner available for improving emotional well-being. He set about developing the practical system that he would have really wanted when seeking help.
Alex's resulting system is unique, highly innovative and has shown to be effective for many clients who could not get results with other treatments. Mind Relaxation Australia's very high client satisfaction rating can be attributed to the fair and realistic approach his system uses and it's ability to deliver long term results on a regular basis to many clients.
Location:
Alex provides treatment Australia wide via phone linkup (details)
Open hours: By appointment only, limited after hours availability, no weekends
Rates (Australian Dollars):
$100 – Payable on successful Trial
$70 – Payable on successful Trial (discount rate)
> Trial is free if it fails to deliver immediate significant improvement

$100 – Standard appointment fee
$70 – Discount appointment fee
$40 – No show fee (less than 48 hours notice)
$40 – Deposit on Trial booked over 1 week in advance
> Refundable if ineffective
> Comes off balance if successful
$80 – Full treatment plan deposit
Free – Follow-up consultation
Free – General enquiry
Health care and medicare rebates not available
Discounts: Alex will negotiate discounts for any client in genuine need where this service is not reasonably affordable. These include clients in financial hardship, concession holders, low-income earners & unemployed, carers of disabled, single parents, subject to expensive legal action, etc. Alex will only apply discounts for normal working hours appointments. Please supply evidence.
Existing clients: Alex does not raise rates or alter pricing policy for his clients once they have commenced treatment.
ABN: 86 388 672 593
Qualifications relating to this treatment: This service is an alternative health service and practitioner(s) are talented intuitive energy therapists who are tested and certified informally by Mind Relaxation Australia. This service is not a medical practice and our practitioner(s) are not qualified medical professionals. As such this service is suitable for use as a non-medical complementary therapy to help improve emotional well-being. It is not suitable for emergency intervention, medical diagnosis, medical advice or medical treatment. For medical intervention the advice of a competent health care professional should be sought. To put it simply – we help you feel good but we are not doctors.
Assurances:
Police clearance suitable for working with vulnerable people and children
Governed by formal terms and conditions http://www.mindrelaxation.com.au/about/terms-conditions/ and Code of Conduct for Unregistered Health Practitioners www.hcscc.sa.gov.au
Open for public feedback and criticism on social media https://www.facebook.com/mindrelaxation.com.au/
---
"5/5 is just not enough for a rating. Life Changing!"

"Was quite sceptical at first but after meeting Alex and beginning my sessions, I started to feel like I had wanted to for years. I've had depression/anxiety on and off for 14 years and am so glad I have met Alex. It really is hard to describe the differences in how I feel other than great. I now feel empowered to believe in myself and be happy. Like other commenters here, 5/5 is just not enough for a rating. Life Changing!"
2nd review: "Over a year on since I started seeing Alex, and I feel amazing. Quite (very) sceptical at first but after my initial sessions, I'd never felt so relaxed. Truly brilliant. It really does work."
Scott Rouvay, Owner CopperIT, (facebook comments)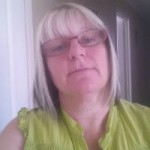 "I have tried other treatments with little or no results. 3 weeks ago I started working with Alex after him being recommend…"

"Hi my name is Veronica. I have suffered from depression for 13yrs since my Dad passed away.
Over the last 3yrs anxiety had reared its ugly head on top of the depression due to work issues & work injuries & loosing my job just before Christmas, also insomnia became an issue. I have tried other treatments with little or no results.
3 weeks ago I started working with Alex after him being recommend. I have had 4 session with Alex. My whole attitude has changed for the better honestly. I am sleeping much better & more restful. I have a much better outlook on life. I have a few more sessions to go yet but with my new energy the World is my Oyster 🙂 Thank you Alex"
2nd review: "Thank you everyone for your kind thoughts & wishes. Since this was originaly posted a trip to the Uk was needed & my Mother passed away In October. With the help I had before & since coming back Alex has put me at ease & as helped me cope better than I thought I would have."
Veronica Thompson, Willunga, (facebook comments)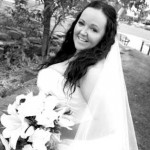 "My anxiety levels had decreased & were manageable after the very first session."

"I have suffered from anxiety, stress & was having debilitating panic attacks when I came across Adelaide mind relaxation's Facebook page, I don't believe this was by chance….. I was very nervous as I have tried so many other avenues to feel better however nothing was working for me & I was at my lowest point, so I thought why not I will give it a go, I'm so thankful I did!
After the 1st session with Alex I felt an inner calm that I had not felt for a long time, my anxiety levels had decreased & were manageable after the very first session and improving daily with ongoing treatments. I have not had one panic attack since starting & not only that but I no longer have a fear of having a panic attack which is a huge improvement for me as this was in fact what was triggering them. After two more sessions I am beginning to feel like myself again, little things used to bother me & create unmanageable stress in my life however now I don't stress the small stuff & am able to look at things in a whole new light.
I can't begin to explain how it feels or how it works but it has been a hugely positive experience so far and I am looking forward to what else is in store!"
Taryn Dennis, Mum and Wife, (facebook comments)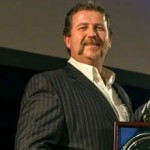 "The difference is unbelievable and everyone around me is noticing and commenting on the positive changes."

"Well what to say. Worlds biggest skeptic but I do believe in the mind being an untapped resource. Alex has aided me in alleviating my negativity that has been deeply entrenched and re-discovering my true potential. Something that has been lacking the past 15 years (post car accident and not being able to play football again).
The difference is unbelievable and everyone around me is noticing and commenting on the positive changes. I greet the day with a spring in my step and overcome obstacles with ease. I owe all of this to Alex and his sessions. What gratitude can you give someone that has given you the gift of achieving your full potential.
Thanks for everything Alex!
P.S. I'm happy to talk to people about my experience with Alex's sessions: Call me 0402 503 500, please do not text me."
Andrew Wilson, B.Ed (Adult) Dip Fin, Salisbury Park
Owner – AAA Mortgage Free Financial Services
(facebook comments)

100+ Reviews [usr=4.7]

Concerns we help

Treatment FAQ

Trial treatment